This International Network is funded by the Leverhulme Trust (www.leverhulme.ac.uk).  The theme is "A New Generation of Metal Fibre Reinforced Ceramics for Very High Temperatures", although other types of (ceramic) composite are also being studied.  The project is entitled "Leverhulme International Network on Composites for Extreme Temperatures" - LINCET.  It started on 1st May 2016 and will run for 3 years.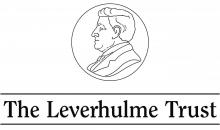 Objectives of the Network
The LINCET project is aimed at fostering international collaboration, particularly (but not exclusively) Anglo-German links.  It is also intended to promote contact between Universities, Research Institutes and Industrial Organisations.  It is focussed on ceramic matrix composites, including those reinforced with metal fibres.  Such material has potential for offering attractive combinations of toughness and high temperature stability, but requires further development in terms of optimization of component systems and processing routes.  A broad target is the production of components capable of sustaining relatively high stress levels (~100 MPa), and impact loading, over a wide range of temperature (up to ~1300˚C).  This would open up various possibilities in a range of highly demanding applications.  One objective is to minimize the porosity level of the material, which would reduce the rate of fibre oxidation in service.
Members of the Network
The main partners are Cambridge University, FZ Jülich and DLR Stuttgart.  Various other organizations, and a wide range of individuals, are involved.

Steering Committee

 The Steering Committee comprises Bill Clyne (the PI of the project), James Dean and Paul Mantle (all Cambridge), Robert Vässen (Jülich) and Dietmar Koch (Stuttgart).  It meets biannually.

Minutes of the first Steering Committee Meeting 7th April 2016
Minutes of the Second Steering Committee Meeting 20th September 2016
Advisory Board
The Advisory Board is made up of Roger Reed (Oxford University), Robert Singer (Erlangen University) and Hans-PeterBossmann (Ansaldo Energia).  It meets annually.
Activities
The activities of the Network include Symposia, short and longer term visits of participants to other institutions, collaborative research initiatives and an annual summer school for production of educational software (http://www.doitpoms.ac.uk/).