The conference organisers recommend Selwyn College for accommodation. The college is only a short walk (10-15 minutes) from the conference venue, and is also the location of the conference dinner. Delegates can book their accommodation independently through the Selwyn College website.
To book your accomodation at Sewlyn, please click HERE, and use the promotional code "camtec" to receive a discounted rate.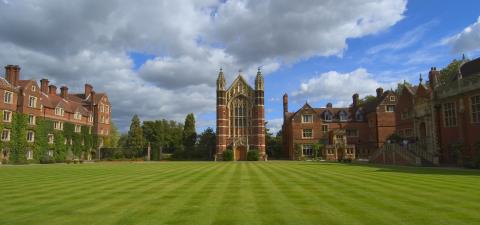 Selwyn College
For those wishing to book accommodation in the centre of Cambridge, please note that it takes approximately 45 minutes to walk to the conference venue.